Let's face It, life Is full of incredible ups, miserable downs, happy moments, coasting, massive achievements, huge let downs, horrendous breakups, amazing adventures and some pretty awesome memories are made along the way.
When do we 'settle down' and get serious? Well, I thought that was gonna happen ages ago, I just went on holiday for my birthday ( that I share with my sister ) and we lived it up in Amsterdam as If we were both 19 again.
I thought that by this age I would be married In a massive house with 4 dogs blah blah yet still I'm here living it up on a weekend in Amsterdam eating space cakes and laughing constantly like a hyena at a canal that Is doing nothing, it's quite simply being a canal and doing what canals normally do … nothing!!! however I thought it was the funniest thing I had ever seen! ( don't even get me started on losing two hours in the body worlds museum and walking around the same 3 streets for 5 hours )
It's strange to think that we all set these goals in our minds of things that we think we should be doing when In reality you want something else.
My life plans have changed dramatically over the last few years and I don't think that makes me indecisive.
I believe I'm constantly growing and evolving into the adult that I'm gonna be. I love my job and If I could work 7 days a week I would, even though that wouldn't be great for anyone's mental health, we all need a break and time out but for me, 2018 Is the year to work my ass off. I'm going through a work comes first phase and I'm loving it. I've got some real exciting projects coming up and I'm working on a book which hopefully this year I will finally finish.
I honestly don't think there is anything that we are incapable of, no matter what people think however big your dreams are, YOU can make them happen! It might take a bloody long time but if you want it I believe you can have it.
Motivation starts from within and ends within, the moment you start relying on other people to help you get to where you want to be is the moment failure starts to creep its way in. YOU are your biggest driving force and that is what will get you to the top!
There are going to be huge sacrifices along the way and you have to be willing to make them.
Time to see your friends is one of them, sometimes if you're working 6 days a week and all over the place on different jobs the last thing you wanna do on your day off is go out. Also don't stress when life takes a completely different turn, As long as you are enjoying it and working hard and staying focused, who says It's wrong and not where you should be heading? Or that you're wasting your life and should be doing something else.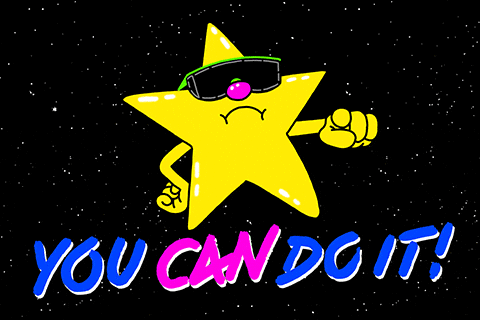 When I was younger I was told being an actor or a presenter should just be a hobby, "don't waste your time taking the easy way out as mucking around with your career will result in being a failure!"
Well I'm doing pretty ok for someone who 'took the easy way out' and followed my dreams. Believe me, there have been some hard times getting to where I am today from constantly doing free jobs to gain experience to not having enough money to pay the rent and needing help from month to month and borrowing money from my best mate and our mum. Believe me I've been through it all and that's why I'm so grateful to be where I am today.