So earlier this year I got into matte liquid lipsticks and because of Kylie's lip kits, I ditched my usual bright pink trademark lippy I copied her and went for every different shade of nude! I know I've said it before but If I could only pick one product to wear for the rest of my life it would be lipsticks. They instantly change your face with just the slightest of change of tone.
Now I've always considered myself an avid animal rights supporter and campaigner BUT rarely have I even looked at the products I'm buying to see if they are truly cruelty-free?! I'm actually ashamed to admit this and have been meaning to look into it properly for ages, So these last few days I've had a makeup clear out on what is cruelty-free and what's not. I wanted to share this with you because a lot of the time it's the not knowing and assuming that companies good just because they are popular and 'everyone else buys from them so they must be good' ( Yes I have actually said that before )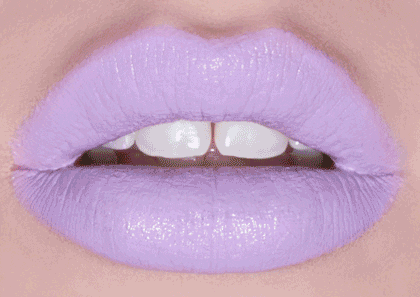 I don't want to scare or upset you ( notice how I'm not including any pictures of animals looking severely distressed and deformed stuck in cages in dimly lit labs ) but it's ridiculous that in 2017 we are still testing on animals! We don't need to and it should be banned period, instead, it's still going strong in 34 countries can you believe that? I'm not perfect and I don't claim to be but I for one definitely wanna try and do my bit to help stop this torturous practice as there are so many incredible brands that are cruelty free. You won't believe how many products you have that are tested on animals … It's shocking! So guys If like me you wanna make the change or even you just wanna be aware of what you're buying, here are a few brands that are beautifully cruelty free:
Milani – shop on Amazon, very nicely priced and the packaging looks great! loads of vibrant colours.
Bare Minerals – this is no make up make up perfection brand. enough said yeah?
Too Faced – I used to constantly rinse out the lip injection! It does sting a bit, but gives you that instant juicy and full lip pout without using a needle.
NYX Cosmetics – unbeatable prices and pretty much every shade going in eyeshadow and lippy.
Pixi – Try the rose flash balm! It's incredible! Plus the rose oil face serum gives amazing results when left to soak in over night.
Kat Von D – I have pretty much all the colours in the matte gloss because they are lush! This brand is also working on becoming 1005 vegan too!
Urban Decay – One of my personal favorites if I'm honest, it's my go-to brand for all my essentials .. the naked skin foundation is a dream!
Charlotte Tilbury – What's not to love? a luxury brand that make great products. If you love matte lipsticks they have an amazing selection I have 5!