It's been a very long time since I've woken up at 5:30 AM to go clubbing on a Saturday morning… I'm reliving my crazy days of being 17 and trying to get into a club with fake ID.
I've heard of morning gloryville a few times it's dubbed the best exercise for your mind and body as it's a morning dance party where you'll burn way more calories than doing an hour in the gym. It's the original morning rave, four hours of pure raving fun, however there is no alcohol you swap your gin and tonic for a soya latte or a protein smoothie, there is food available which is vegan or vegetarian, free massages, yoga mats, chill out area a massive dance floor with a stage for the DJ and MC!
I went last Saturday and the theme was Day of the dead and everyone was dressed up, even the kids were! I saw two twins as skeletons and an 11 year old came as a very convincing eleven ( out of stranger things! ) Now it did feel a bit weird getting on the tube in fancy dress at 7am with my face done up like I was about 5 hours into a festival rave up! To be honest the looks me and my friend were getting were very funny! It was almost as if we looked like we were doing the walk of shame ha ha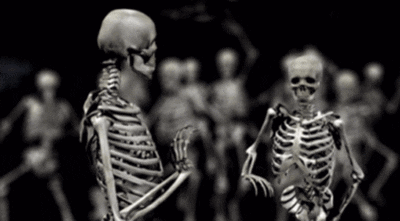 The ethos is spread the love and enjoy yourself! Now I won't lie to you, it was very weird being in a club environment jumping around with face paint on and not being absolutely out of my head, but I love that everyone was so friendly and up for it completely alcohol-free and up for it. I felt like I was at a festival sweating it out dancing around like I had no rhythm at all and I completely lost track of time and when it hit 11 AM I was wondering where the after party was… even when queuing for my bag ( the queue was massive note to self, leave 20 minutes earlier if you're checking in a coat or bag ) There were people chatting about us all staying together and going for breakfast. Once again all I had on my brain was where is the after party screw going for food!
If you've had enough of the gym and wanna have a go at getting your morning rave on, I've just found out there is a Christmas special this year called the bauble ball it's at Ministry of Sound on Tuesday, 5 December 6:30 AM till 10:30 AM !! UP for the fitness rave? GAME ON!