Sooooo with pay day around the corner what's the one thing we're all thinking about?! Booking that summer holiday? Finally getting our phone screen fixed ( How many times have we dropped our phones THIS month ? ) Paying off our credit cards? Basically, we all want to spend spend spend right? … We can't help it, as soon as pay day Friday hits we're either OUT OUT or online buying a load of crap that we probably don't even need but have been looking at for the last two weeks thinking "I so need that"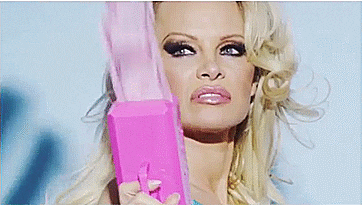 In fact why do we always go crazy on the first two days of getting paid, It's almost like we've never been paid before and It's like we've gotta get rid of as much of it as we can In the quickest time ever and then complain about It for two weeks till we get to do It all over again.
Anyway this brings me onto my latest find ( on Insta ) Rihanna's already got two designs in her Fenty x Puma collection, there are the bow and the fur slide which at first I was a bit dubious about as I've never really liked that particular design as they make my feet look really wide, like a platypus foot! Anyway, I've got my eyes on these now .. The Puma by Fenty Jelly Slides …
So I'm thinking ditch all my accessorize flip flops and give these a go, there are only 3 colours out at the moment pink, blue and black and we all know what normally happens when Riri comes out with something new, we get greeted with those awful two words that we all freak out when we see, you know what I'm talking about… wait for It … It's … SOLD OUT ! Ugh!
The slides launched today on puma.com £70 and I guess by the time you finish reading this It will already be too late … sold out dot com